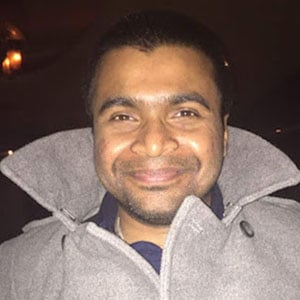 Mani Sarkar
Mani is a Senior Polyglot Programmer, Data, ML Engineer | Java Champion | Crafter | Startups | AI/ML/DL | Speaker | Blogger
He is strengthening teams & making them accelerate using technologies at hand, while working as a polyglot software developer. Mani is also working closely with founders, CTOs, tech & research teams, building & delivering working and maintainable software & tooling.
He has over 15 years of experience as a software developer following software development principles & methodologies like BDD and TDD when writing code. Mani is strongly advocating software craftsmanship principles and practices wherever possible and applicable.
In addition to performing his role he also perform DevOps tasks, write tools i.e. for AI/ML research teams, perform Data & ML engineering tasks.
Mani has strong interests in AI, Machine Learning, Data and Data Visualisation, Graal/GraalVM/Truffle, Application & JVM Performance Tuning and Benchmarking.
In his free time, he's constantly learning at conferences, events and workshops to gather practical hands-on experience. Being an active member of various developer communities, and participating in various F/OSS projects.
Discussion :: Java Plans for 2022 and Beyond
Discussion :: Java Security – Lessons Learned and Challenges
Discussion :: Tools & Platforms – How to Select the Best for Your Needs?